Is Volunteer Impact the right software for your volunteer organization?
Date: November 2, 2023 Time: 1-2:00pm Eastern Time (ET)
Recruit. Onboard. Communicate. Schedule. Report… and so much more.
Learn from Wendy Johnson of Indianapolis Public Library about how Volunteer Impact is making volunteer management easier and more efficient for Wendy and her team.
Find out if your org should consider Volunteer Impact.
Presented by:


Amy Weiner, Wendy Johnson,
Better Impact Indianapolis Public Library
In this free webinar, you'll learn Wendy's:
Journey + tips to successfully choosing a VMS
Reasons for selecting Volunteer Impact over other VMS's
Top 3 features and benefits of Volunteer Impact
Results since implementing Volunteer Impact
Overcome these commonly cited challenges, when using the right VMS for your org:
THE PROBLEMS

Too much data entry
Using too many disconnected
tools to do your job
Not enough time to lead
+ engage your volunteers
Finding affordable tools
leadership will approve
Insufficient security of your
confidential volunteer data
THE SOLUTION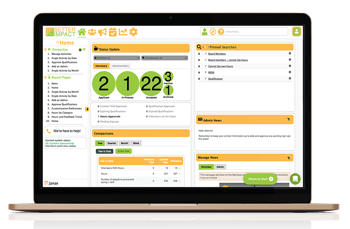 Volunteer Impact
Your all-in-one solution to manage your volunteer program.
This webinar is a MUST attend if…
You want to determine if you should consider Volunteer Impact for your program
You're exploring Volunteer Impact now and want to learn from a current member's experience
Volunteer Impact is a One-Stop-Shop for our volunteer program! The software tracks everything we do to manage the program and is always available online!
I love that I can tell who is volunteering at any given time and what they are doing. Volunteers can track their information, sign up for activities, answer customized onboarding questions and upload important documents like photo releases, and track their hours. Being able to track all this data about our volunteers helps me to make impact reports to share with members and donors and generate excitement about our program.

- Eryn H., Queens Botanical Garden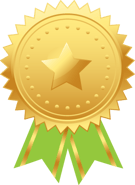 Bonus: Earn Professional Development Units
Those who attend the webinar live can earn a Certificate of Completion which can be used towards earning Professional Development Units (PDUs).